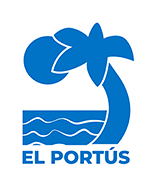 Surroundings
El Portus is a small town in the municipality of Cartagena, located in the countryside, surrounded by mountains and blue sky, bathing its shores by the excellent Mediterranean Sea.
It is a perfect place for water sports: sailing, windsurfing, diving ...; mountain sports such as climbing, trekking, and hiking, among others.
Golf lovers can practice in different fields scattered throughout the Region, our customers can benefit from the agreements the Camping has golf courses, such as "Club de Golf Hacienda del Alamo

" in Fuente Alamo.
Those who prefer cultural activities, have a wide variety of options to visit:
Cartagena (10 km)
Just 10 km, is Cartagena, an ancient city with rich archaeological remains of civilizations that settled in this beautiful city, Carthaginians, Romans and Byzantines...
Grouped under the name of "Cartagena Puerto de Culturas", our customers could visit many archaeological sites such as the Roman quarter, the Roman Theatre, etc. Interpretation centers, museums like the "Museo Arqua" Castles and fortified enclosures and Cultural Tours.
Annual program of theater, dance and music.
During the month of July, Cartagena becomes home to the famous International Festival "La Mar de Músicas". It also has the Holy Week processions of International Tourist Interest. And the Festival of Carthaginians and Romans, which take place in the month of September declared of National Tourist Interest.
Cartagena also has a very interesting cuisine, and enjoy them by going shopping, we found a wide range of shops, from department stores such as El Corte Ingles shopping centers such as the "Espacio Mediterráneo".
La Unión (28.5 km)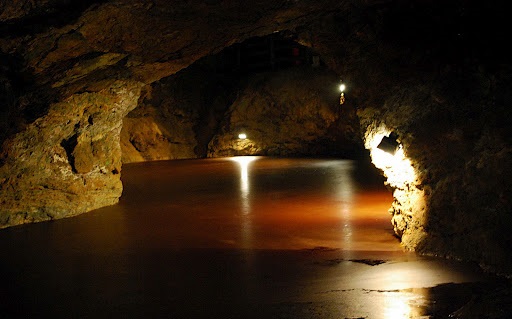 In the municipality of La Union, our customers can immerse themselves in the history of this wonderful mining town of "Sierra Litoral de Cartagena".
They can learn about the lifestyle of the miners of yesteryear, experience firsthand the mining heritage of this amazing city, visit its museums, including the Museum of Easter, Sing Museum, Mining Museum, etc.
A unique experience visiting the Mining Union Park, where both adults and children will enjoy a guided tour of one of the largest open to the public throughout the Region of Murcia Mines, "La Mina Groups Vicenta".
During the month of August, visitors can meet our Camping urban culture of this city, through the International Festival of "Cante de las Minas" and entrenched religious culture represented in Easter Minera.
Murcia (50 km)
At 50 kilometers, the Capital Region with an important historical artistic and cultural offer

.
It also has entrenched parties and a variety of dining options, possibly the best in the southern half of Spain...
The inability to speak of all tha many places, towns, cities and places of grear interest to visitors who are less than an hour ago, we pincheis to recommend that some of the links that we offer on this page.
Camping Naturista El Portús - 30393-Cartagena (España) - Tel.: +34 968 55 30 52 - Fax: +34 968 55 30 53